I have been known to sleep with all the lights on and nail the windows shut after watching a scary movie or reading a scary novel. Suffice to say AppleJack is not pleased. There is no scary movie watching at Thistle Manor. One of my favorite Halloween Films is It's The Great Pumpkin with Charlie Brown.

"On Halloween night, The Great Pumpkin rises from the pumpkin patch and flies through the air with his bag of toys to all the children. "
"If I only had a brain."
Another one of my favorite fall/Halloween movies is The Wizard of Oz. Wish I had a nickel for every time I had said, "if I only had a brain." There are so many great lines from this movie. I have watched this movie so many times, I can almost quote the script. Another one of my favorite lines is "Toto, I don't think we are in Kansas anymore."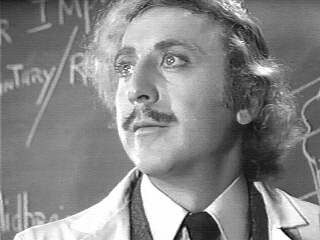 "That's Fronkensteen"
I'm getting comfortable in the stitching chair, pulling out my stitching stash, and singing along with my favorite fall movies.